Kit PvP Update! Bug Fixes + New Dueling options
A few updates have been done in Kit PVP. Along with a few bug fixes, you now have even more settings and options in Dueling. You can select if you wish to allow or disable soups and regeneration, and Sponsors+ can select the Duel Arena now!
Major SCB Update!
New Lobby!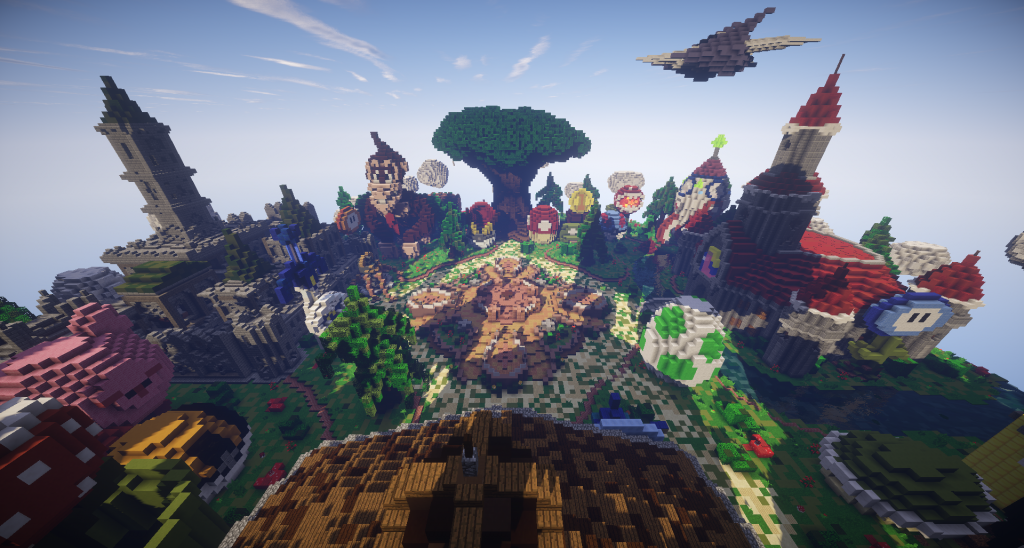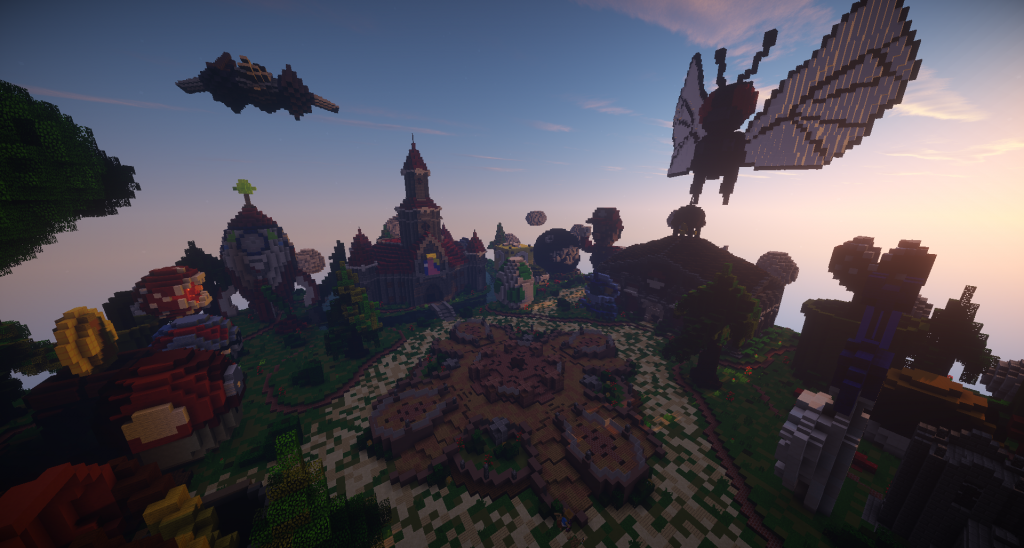 New Dueling System!
Now you can 1 v 1 your friends and enemies in SCBB! Not only can you challenge any player to an epic battle, but you can bet gems to raise the stakes!
5 New Classes!
Enjoy five new and exciting classes added to SCBB, each with unique new abilities!
Firework: The Firework Kit has launched into the fight! Equipped with a powerful bow, you are sure to be victorious! Use the Flier to save you from the vicious grasp of the void.
GraveDigger: With this dark class, you can use the power of the undead to gain strength and summon scary ghosts to help you in battle!
Wizard: All the colors of the rainbow and more! Every life you will get a different destructive power! You'll have the opposition shaking in their boots!
Acrobat: Fly through the air with this agile class and use your acrobatic tricks to knock everyone out of the arena!
Scorpion: Hailing straight from Mortal Kombat, Scorpion is ready to destroy his enemies with his powerful Ninja-to, Kunai, and fireballs! FATALITY!
8 New Powerups!
Falling from the sky, eight new powerups enter the arena to aid you in your battle!
Tornado: Summon a huge tornado that throws all nearby players into the air!
Proximity Mine: Place a mine that explodes and insta-kills any player that steps on it!
Slowballs: Throw these magical snowballs at any player to give them Slowness 10!
Player Tracker: Get a magical compass that tracks nearby players!
Time Stop: Stop time and cause all alive players to be completely paralyzed for a few seconds!
Frag Grenade: Throw a TnT projectile that causes massive damage on impact!
Smoke Grenade: Throw a bomb that stuns all nearby players on impact!
Wolf Pokeball: Summon an angry wolf that will attack nearby enemies!
Other Changes/Bug Fixes
In addition to all of these awesome features, there are a few bug fixes and balance changes. We have balanced out a few OP and weak classes to make them all fair to play! Also, several classes abilities have been improved, descriptions updated, and introduced a new cool-down system. Finally, you can now earn gems easier by winning matches and killing players!
Voting Update!
From now on, you can vote for our server to in order to get new amazing rewards! Every time you vote in all the 3 links, you get a Common Treasure! Treasures contain EPIC cosmetics rewards as well as lot of extra features for ALL SERVERS! There are more than 500 rewards to unlock! Furthermore, just like before, every month we give away FREE VIP RANKS to the TOP 3 VOTERS of the month!

Start voting today at http://www.happy-hg.com/vote/
In Other news
Treasure Hunter has been updated! New mansions have been added for Treasure Hunter: Sky Block edition (You can preview them at the Sky Block spawn) and other amazing new perks! Get Treasures now at Store.happy-hg.com
We hope you enjoy all of these new changes!
– Happy Hunger Games Staff Team