Yes! The most waited Game-Mode is finally back with more than 20 new arenas, new features, new game mechanisms, fully updated and with all bugs fixed, new VIP perks and MORE THAN 20 BRAND NEW SCB CLASSES! But this is not all! We'll keep adding even more arenas, features and classes over time! Wohoooo!
Super Craft Brothers is an exciting PvP gamemode based on the popular Nintendo Game 'Super Smash Bros'. This game consists in four players which have to fight each other using different classes with special powers and abilities, double jumping and 5 lives. There will also be power-ups to collect scattered through the arenas which will help the players to win this funny battle.
How to Play
Go to the Super Craft Bros Server by logging-in to the Happy Hunger Games Network and doing /scbb or by selecting the Mushroom in the Server Selection GUI. Once there, just right click the Villager to select an arena and once there, you need to select a class. There are three types of classes:
Normal Characters
These are the default SCB classes. Anyone can select them and they are all free!
Gem Characters
These require to be previously bought at the Character Shop with Gems won by winning SCB games or by buying them at store.happy-hg.com    Flawless wins give extra gems! Once bought, you can use the classes as many times as you want, they last FOREVER!
VIP Characters
These are special classes only for certain VIP Ranks!
For more information about all our VIP ranks and their perks, please visit our store! store.happy-hg.com
Once you have selected a class and there are at least four players in the lobby, the game will start. Remember Double-tapping your Space Bar to double Jump!
VIP Perks
In Super Craft Bros, VIPs get access to awesome and unique classes, The ability to Double Jump in Main lobby and Arena lobbies and the option to Spectate SCB Matches!
For more information about all our VIP ranks and perks please go to store.happy-hg.com
This is not all! We have also added some awesome new Community Maps to some of our other game-modes!
Survival Games – World at War – Made by BachVonLocke
Survival Games – Sunshine City – Made by VioletQuixle
Survival Games – The Ancients – Made by BachVonLocke
Jigsaw – Level 35 – Made by MCLiv_x
Sky Wars – Space Outpost – Made by goldyfish2002
Sky Wars – Camp Site – Made by Kaios
Sky Wars – Seasons – Made by Phoenix____
Sky Wars – Nintendo All-stars – Made by Mojang and Mo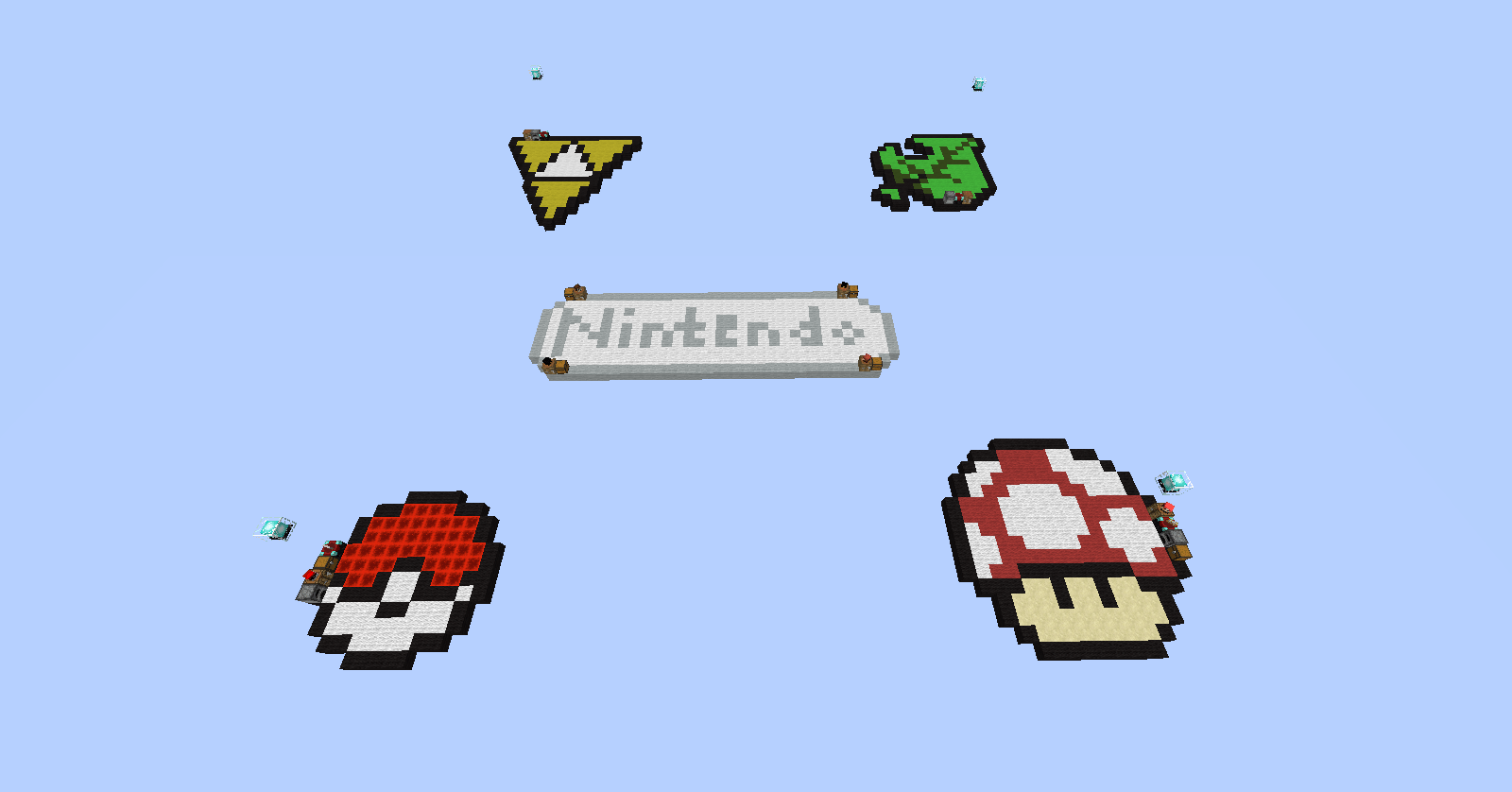 Sky Wars – Soccer – Made by AncheZZ
Hope you like the updates

Enjoy the new Arenas and the BRAND NEW SUPER CRAFT BROTHERS BRAWL experience!!
From the Happy Hunger Games Network, we would like to thank A LOT to the community for building those awesome arenas! Want to submit your own arena and collaborate with the Network? Submit a map today at our Maps and Worlds forum!
– Happy Hunger Games Staff